RECENT DELIVERIES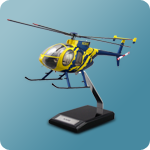 This High Quality Hughes MD-500 Custom Made Clear Cabin Scale Model was handcrafted with...... more...
This High Quality Vans RV-8 Custom Made Clear Cabin Scale Model was handcrafted with...... more...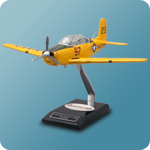 I received my model today and a wanted to tell you what an outstanding job your craftsmen...... more...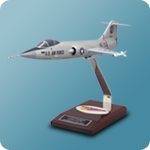 The two model F-104As arrived today in perfect shape; not even a dent in the boxes. They are most excellently...... more...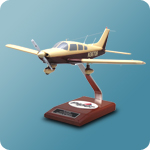 My model of N38708 has arrived and your company did not disappoint me. Having flown in the Navy...... more...
Casa CN-235 Model Airplane
Introducing Factory Direct Model's custom made Casa CN-235 Model Airplane. This Casa CN-235 Model was hand crafted using the finest Philippine Mahogany and sealed to last for generations. From our collection of blueprints, reference materials and customer's photographs Factory Direct Models master artisans hand crafted this famous Casa CN-235 into an amazingly detailed Display Model.

This Casa CN-235 Airplane Model comes with a customized detachable stand, a personalized inscriptions plaque and a laminated FLIR Government Systems logo that adds magnificence into this detailed Display Model.

Casa CN-235 History:

The CN-235 is a high-wing, pressurised, twin turbo-prop plane with STOL performance that can carry a maximum payload of 6,000 kg. Its maximum cruising speed is 240 Ktas and it has a range of 2,250 nautical miles with a payload of 3,550 kg. The CN-235 has been conceived for tactical military transport and is capable of operating from unpaved runways and has excellent low level flying characteristics for tactical penetration. Its large cargo hold and hydraulically operated rear ramp allow easy access for vehicle transport, standard 88´´ x 108´´ pallets, making it the ideal complement to the Hercules C-130. It can carry most combat aircraft engines and may also be subjected to a quick change configuration. The CN-235 can be used to transport up to 48 paratroopers who may jump out either of the two side doors or the rear ramp. The CN-235 is able to carry out high and low altitude (HAD, LAPES) in-flight drops distribution of up to four tons of supplies to forward troops. On medical evacuation missions, the plane can transport up to 21 stretchers, with four medics.

Although the CN-235 was initially the result of cooperation between CASA and ITPN of Indonesia, CASA has developed its own series and versions, with increases in weights, ground performance improvements, etc. CASA's aircraft is therefore the product of continuous development, not just in the military sphere, but also in civil areas and this is illustrated by the fact of having been approved by the FAA, FAR-25, JAR-25 and the Australian CAA among others. The CN-235 is the ideal platform for the development and integration of a wide variety of versions like the Maritime Patrol Version (PERSUADER) Electronic Warfare (ESM/ECM and ELINT/COMINT), Early Warning, Navigation School, Photogrammetry, etc. The CN-235 is a leader in its class, with more than 220 aircraft sold to 29 operators and about 500,000 flight hours.