RECENT DELIVERIES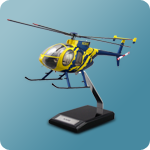 This High Quality Hughes MD-500 Custom Made Clear Cabin Scale Model was handcrafted with...... more...
This High Quality Vans RV-8 Custom Made Clear Cabin Scale Model was handcrafted with...... more...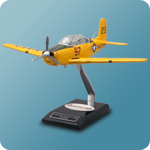 I received my model today and a wanted to tell you what an outstanding job your craftsmen...... more...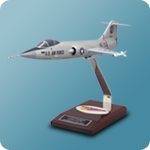 The two model F-104As arrived today in perfect shape; not even a dent in the boxes. They are most excellently...... more...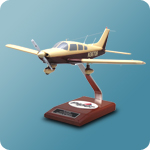 My model of N38708 has arrived and your company did not disappoint me. Having flown in the Navy...... more...
FDM's EXCLUSIVE Express Delivery Option Available on Over 80 Aircraft Models
Many of the Most Common Airframes are Available for Express Delivery in ONLY 3 to 4 Weeks
New Airframes Added Frequently and Inventory Changes Daily - Don't Wait Order Your Model Today!
If Want to Order a Model not Currently Available through Our Express Delivery Service, or if you have a Unique
or Modified Aircraft, Order ANY AIRCRAFT from our Custom Model Order Page - Over 3,000 Models Available Simply Choose from Our Award Winning 17" Premium Model or Our Premium Plus Model with Interior Details
Now Offering FREE Shipping on Most Inventory Models in Our Large Selection of Ready to Ship Models
FDM is Proud to Build Exhibit and Desktop Models Directly for Pilatus Business Aircraft, Bell Helicopters,
Textron Aviation (Cessna Aircraft Co & Beechcraft), L-3 Communications, Gulfstream Aerospace, Airbus Helicopters,
The Boeing Co., Lockheed Martin, GECAS, NASA, Bombardier Aerospace, Viking Aircraft Ltd., Pratt & Whitney,
Honeywell Intl. Cirrus Aircraft, Rolls Royce, Agusta Westland, Virgin America, Sierra Nevada Corporation,
McDonnell Douglas, Northrop Grumman, Fairchild, Quest Aircraft Co., jetAVIVA, Express Jets, Jetcraft,
and Hundreds of the World's Leading Aerospace Companies in Over 43 Different Countries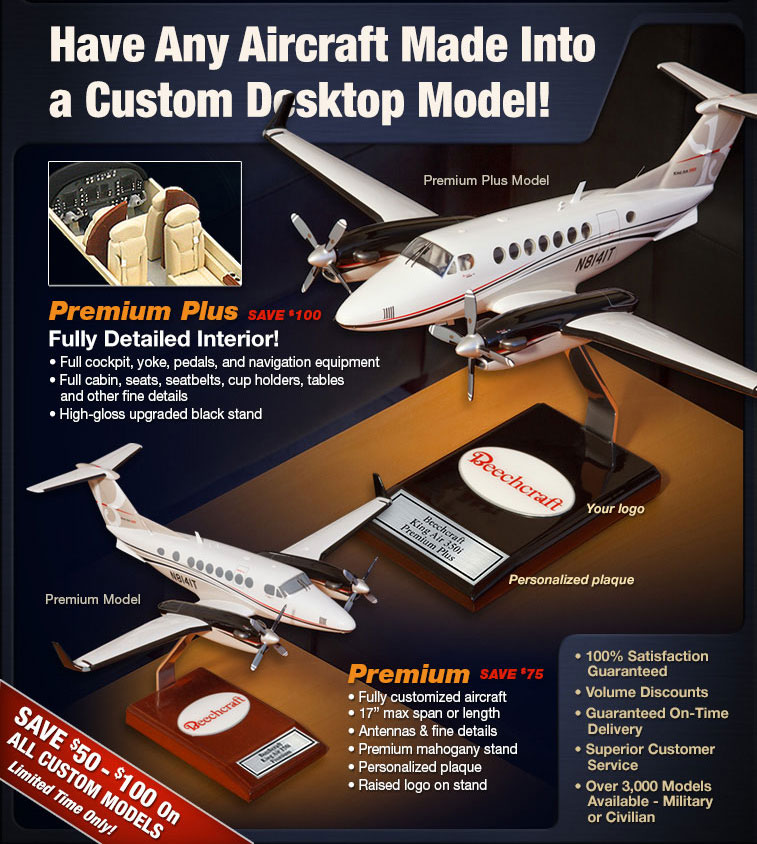 Pilot owned and operated for over 20 years, Factory Direct Models (FDM) has been, and is the world's leading manufacturer for custom models shipped directly from our factory in the Philippines. We can manufacture any model any way without restrictions. Each meticulously detailed scale model is custom built using manufacturer blueprints and engineered to the exact specifications. We are not just a model airplane company; we can model just about anything you can imagine. The Factory Direct Models Team has a unique philosophy, our entire team works directly with you – the customer. Our exclusive line of Premium Plus Model planes are a testament to the craftsmanship that is unequalled by any other manufacturer. The attention to extreme detail and unmatched quality is why many of the leading aerospace companies trust FDM to produce timeless treasures that reflect credibly upon their company. Just as their standards are high, so are ours. Visit our Premium Custom Model Gallery and our Premium Plus Model Gallery or Order Your Model now.
How Do I Order a Custom Model?


Ordering a

custom model

is simple. Just go to our Custom Model

Order Page

to choose your model – the hardest part of the process is picking which model you like best. Once you place your order you will receive a thank you e-mail and a link to your web based custom model order form. This user friendly order form will walk you through the entire process of designing your model, uploading your photographs and creating your personalized desktop display stand. Once your model is built we will send you a series of photographs to review and approve before we ship your model. Remember, this is your

custom model

and it can be made any way you wish. We only charge a 50% deposit to get your model started and the balance when your model is shipped.

Building a Custom Model from Scratch