RECENT DELIVERIES
This High Quality Vans RV-8 Custom Made Clear Cabin Scale Model was handcrafted with...... more...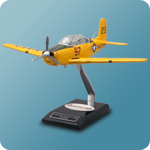 I received my model today and a wanted to tell you what an outstanding job your craftsmen...... more...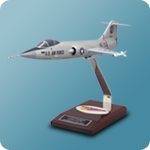 The two model F-104As arrived today in perfect shape; not even a dent in the boxes. They are most excellently...... more...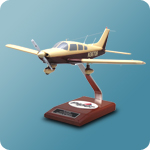 My model of N38708 has arrived and your company did not disappoint me. Having flown in the Navy...... more...
I am writing to let you know that the model of my Beagle Pup (FD10-2305) has been safely delivered by UPS ...... more...
HU-16E Albatross Scale Model (Free Shipping)
FREE SHIPPING within the U.S. (additional rates apply for other destinations)
Introducing Factory Direct Models Ready to Ship HU-16E Albatross Scale Model Airplane, This HU-16E Albatross Airplane Replica was hand crafted with absolute precision using the finest Philippine Mahogany. Working from our library of blueprints, reference materials and their photographs, Factory Direct Models master artisans recreated this historic military airplane into an incredibly Desktop Display Model.
Please note that the stand shown in this photograph may vary or change with the model you receive.
We also make Custom Made Airplane Models to meet your specifications with the capability to include your company logo and inscribed inscription plaque to make your model a personalized work of art. If you would like personalized Custom Model Model Please Call (866) 580-8727.