RECENT DELIVERIES
This High Quality Vans RV-8 Custom Made Clear Cabin Scale Model was handcrafted with...... more...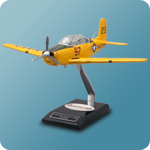 I received my model today and a wanted to tell you what an outstanding job your craftsmen...... more...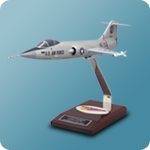 The two model F-104As arrived today in perfect shape; not even a dent in the boxes. They are most excellently...... more...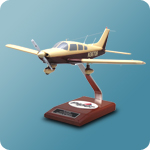 My model of N38708 has arrived and your company did not disappoint me. Having flown in the Navy...... more...
I am writing to let you know that the model of my Beagle Pup (FD10-2305) has been safely delivered by UPS ...... more...
Beechcraft T-34B Mentor Scale Model Airplane
Factory Direct Models, the world leading manufacturer of Model Aircraft, brings to you this Custom Made Beechcraft T-34B Mentor Model Airplane. This Beechcraft T-34B Mentor Model Airplane was hand crafted using the finest Philippine Mahogany and sealed to last for generations. Working with our blueprints and library of reference material as well as the Customer's photographs, Factory Direct Models master artisans created this famous airplane into an amazing one of a kind detailed display model.

This Beechcraft T-34B Mentor Airplane Model comes with a detachable stand and a customized laminated logo that adds beauty to this collectible masterpiece.