RECENT DELIVERIES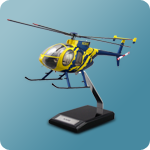 This High Quality Hughes MD-500 Custom Made Clear Cabin Scale Model was handcrafted with...... more...
This High Quality Vans RV-8 Custom Made Clear Cabin Scale Model was handcrafted with...... more...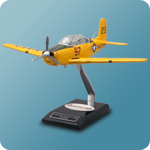 I received my model today and a wanted to tell you what an outstanding job your craftsmen...... more...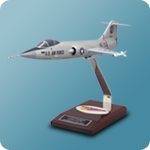 The two model F-104As arrived today in perfect shape; not even a dent in the boxes. They are most excellently...... more...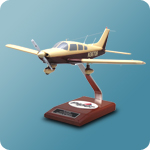 My model of N38708 has arrived and your company did not disappoint me. Having flown in the Navy...... more...
Cessna 310R Model Airplane
Factory Direct Models, the world leading manufacturer of Model Aircraft, brings to you this Cessna 310R Airplane. This Cessna 310R Model Airplane was hand crafted using the finest Philippine Mahogany and sealed to last for generations. Working with our blueprints and library of reference material as well as the Customer's photographs, Factory Direct Models master artisans created this famous airplane into an amazing one of a kind detailed display model.

This Cessna 310R Airplane Model comes with a detachable stand a personalized inscription plaque and a laminated Cessna Logo that adds beauty to this collectible masterpiece.

Cessna 310R History :

After producing so many top class single engine aircraft Cessna thought it was time to enter the twin engine aircraft market. Hence the Cessna 310. The 310 first flew in 1953. The earlier models stored all their fuel in wing tip tanks. The aircraft also incorporated exhaust thrust augmenter tubes. However these proved to be to noisy and the engine exhaust was changed to flow under the wing.

Several models followed the orginal 310 and as typical of Cessna a version letter was added to the type number. The first major up grade was the Cessna 310C which took place in 1959. A More powerful engine was installed sporting 310 horsepower in the Continental IO-470-D. The wings were swept back to reduce the drag. The "F" Version incorporated an addition window to improve visibility and a TSIO-470-B Turbo Charged Engine. These improvement gave the aircraft great Air Charter capabilities following WW II. It had the capability to land on short run ways and with after market modifications such as the Robertson STOL kit. With the STOL Kit installed the aircraft gained great appeal to the Bush Plane Market both in the USA and abroad.

The Cessna 310R was close to the 310Q with a three bladed propreller, a baggabe compartment added to the nose area and the Gross Take Off Weight increased to 5,500 pounds and a new power plant was added, the IO-520-M Engine. Roughly 1,332 of the R Version were produced.

The Cessna 310 also saw Military Service in the US Air Force as a light Utility aircraft used to transport supplies and VIP support. The USAF bought some 160 unmodified 310 Aircraft. The aircraft gained the name of the Blue Canoe.