RECENT DELIVERIES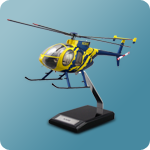 This High Quality Hughes MD-500 Custom Made Clear Cabin Scale Model was handcrafted with...... more...
This High Quality Vans RV-8 Custom Made Clear Cabin Scale Model was handcrafted with...... more...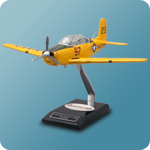 I received my model today and a wanted to tell you what an outstanding job your craftsmen...... more...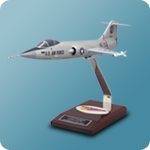 The two model F-104As arrived today in perfect shape; not even a dent in the boxes. They are most excellently...... more...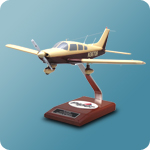 My model of N38708 has arrived and your company did not disappoint me. Having flown in the Navy...... more...
Aero L-39 Albatross Model Airplane
Factory Direct Models, the world leading manufacturer of Model Aircraft, brings to you this Aero L-39 Albatross Airplane. This Aero L-39 Albatross Model Airplane was hand crafted using the finest Philippine Mahogany and sealed to last for generations. Working with our blueprints and library of reference material as well as the Customer's photographs, Factory Direct Models master artisans created this famous airplane into an amazing one of a kind detailed display model.

This Aero L-39 Albatross Airplane Model comes with a detachable stand a Personalized inscription plaque and a laminated L-39 Albatross logo that adds beauty to this collectible masterpiece.

Aero L-39C Albatross History:

The Aero L-39 Albatros is a high-performance, jet trainer aircraft developed in Czechoslovakia during the 1960s to replace the standard WarPac L-29 Delfín trainer. The L-39 is a straightforward low-wing jet aircraft with tandem seating. The large, D-shaped overwing jet intakes are an easy recognition feature; they were designed to reduce the risk of FOD when using rough airfields. 2828 were delivered, the majority to the USSR.

It was the first turbofan trainer produced, and was later updated as the L-59 Super Albatros. The design is still produced in an evolved state as the L-159, while more than 2,600 L-39s still serve with over 30 air forces around the world. The Albatros is versatile, seeing duty in light attack missions as well as basic and advanced pilot training, and is the most widely-used jet trainer in the world.

The power plant is an Al-25TL by-pass double-shaft turbojet engine with max. static thrust of 16.87 kN. The engine is started by a Saphire 5 single-shaft gas turbine. The types with maximum takeoff weight of 5,700 kg are equipped with a more powerful DV-2 engine with max. thrust of 21.57 kN. There is a classic mechanical control system with power transmission over levers and pull rods from both pilot posts.

While newer versions are now replacing older L-39s in service, thousands remain in active service as trainers, and many are finding new homes with private owners all over the world. This is particularly evident in the US, where their $200,000-$300,000 price puts them in range of moderately wealthy pilots looking for a fast, agile personal jet. Their popularity has even led to a purely L-39 'Jet Unlimited' class at the Reno Air Races. As of mid-March 2006, there are over 250 L-39s in the US Federal Aviation register.