RECENT DELIVERIES
This High Quality Vans RV-8 Custom Made Clear Cabin Scale Model was handcrafted with...... more...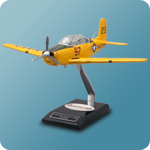 I received my model today and a wanted to tell you what an outstanding job your craftsmen...... more...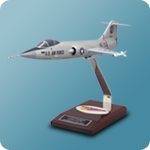 The two model F-104As arrived today in perfect shape; not even a dent in the boxes. They are most excellently...... more...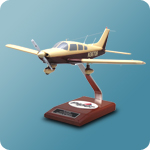 My model of N38708 has arrived and your company did not disappoint me. Having flown in the Navy...... more...
I am writing to let you know that the model of my Beagle Pup (FD10-2305) has been safely delivered by UPS ...... more...
This High Quality Personalized 327th Airlift Squadron Wood Engraved Plaque was hand crafted with absolute precision using the finest Philippine Mahogany and was sealed to last for generations. Working from a collection of Logos and actual pictures Factory Direct Models master Artisans recreated this beautiful 327th Airlift Squadron Logo into an amazingly detailed Wooden Wall Plaque.

Factory Direct Models is proud to know that this high quality 327th Airlift Squadron Wall Decor Plaque will be displayed in someone else home of office with pride.