RECENT DELIVERIES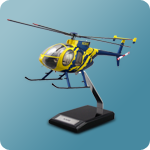 This High Quality Hughes MD-500 Custom Made Clear Cabin Scale Model was handcrafted with...... more...
This High Quality Vans RV-8 Custom Made Clear Cabin Scale Model was handcrafted with...... more...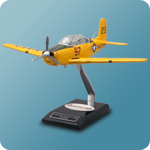 I received my model today and a wanted to tell you what an outstanding job your craftsmen...... more...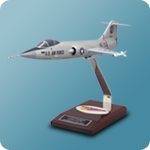 The two model F-104As arrived today in perfect shape; not even a dent in the boxes. They are most excellently...... more...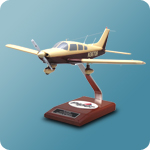 My model of N38708 has arrived and your company did not disappoint me. Having flown in the Navy...... more...
USS George H.W. Bush (CVN-77) Model Ship

Home > MARITIME MODELS > Military Ship Models > USS George H.W. Bush (CVN-77) Model Ship

Item#: MM9-008

MSRP Price: $1995.95

Factory Direct Price: $1,695.95


Length:

24"





---
USS George H.W. Bush (CVN-77) Model Ship
We will custom build this ship to replicate any year of service or configuration you'd like. Simply tell us the year and we will match all the radio equipment, antennas and other details. Sizes available from 12 inches to 20 feet in length. Please call 866.580.8727 if you would prefer to have the model made in a different size or scale, or if you wish to add a display case to your museum quality replica. Please allow approximately 12 weeks for delivery.
Working from our extensive collection of blueprints, our master artisans recreated this ship into an incredibly detailed desktop replica. This ship model was hand crafted from the finest Philippine Mahogany and sealed to last for generations. It comes complete with a Mahogany base with brass supports and a personalized inscription plaque. No detail is spared.
USS George H.W. Bush (CVN-77) History:
USS George H. W. Bush (CVN-77) is the tenth and last Nimitz class supercarrier of the United States Navy. She is named for former President George H. W. Bush, who was a naval aviator during World War II.
She is the second United States aircraft carrier to be named after a naval aviator (Forrestal was the first). Other naval vessels named for aviators include frigates McClusky and Thach, and destroyer Massey, all named for aviators who commanded formations in the Battle of Midway. George H.W. Bush is also the second aircraft carrier, following Ronald Reagan, to be named after a living former President (although Ronald Reagan has since deceased). While still a Nimitz class ship, George H. W. Bush differs significantly from her predecessors, even more so than the differences between CVN 68–70 and CVN 71–76.
Construction began in 2001 by the Northrop Grumman Newport News shipyard, at a cost of $6.2 billion. The aircraft carrier was christened on 7 October 2006, and delivery was set for late 2008.[1] She left Northrop Grumman Ship Building for the first time on 23 December 2008 and was commissioned 10 January 2009 at Norfolk Naval Station[5] prior to her completion. The carrier is scheduled to have acceptance sea trials completed in March, and then be delivered to the Navy in the first quarter of 2009.
George H. W. Bush is the final Nimitz class aircraft carrier; the next carrier built will be Gerald R. Ford, the first of the Gerald R. Ford class of aircraft carriers.