RECENT DELIVERIES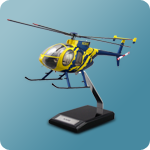 This High Quality Hughes MD-500 Custom Made Clear Cabin Scale Model was handcrafted with...... more...
This High Quality Vans RV-8 Custom Made Clear Cabin Scale Model was handcrafted with...... more...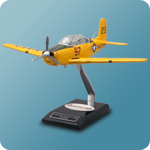 I received my model today and a wanted to tell you what an outstanding job your craftsmen...... more...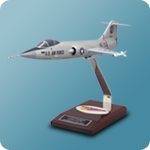 The two model F-104As arrived today in perfect shape; not even a dent in the boxes. They are most excellently...... more...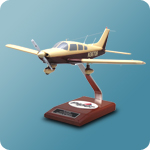 My model of N38708 has arrived and your company did not disappoint me. Having flown in the Navy...... more...
German Warship Scharnhorst (1936) Model Ship

Home > MARITIME MODELS > Military Ship Models > German Warship Scharnhorst (1936) Model Ship

Item#: MM9-105

MSRP Price: $1995.95

Factory Direct Price: $1,695.95


Length:

24"





---
German Warship Scharnhorst (1936) Model Ship
This Made to Order German Warship Scharnhorst (1936) ship model was crafted with absolute precision. Working from our extensive collection of blueprints and their photographs, our master artisans recreated this ship into an incredibly detailed desktop replica. This ship model was hand crafted from the finest Philippine Mahogany and sealed to last for generations. Please call 866.580.8727 if you would prefer to have the model made in a different size or scale, or if you wish to add a display case to your museum quality replica. Please allow approximately 12 weeks for delivery.

FDM is proud to know that this German Warship Scharnhorst (1936) ship model will be displayed with pride in someone's home or office.

SMS Scharnhorst History:

Scharnhorst was a famous World War II capital ship, the lead of her class, referred to as either a light battleship or a battlecruiser of the German Kriegsmarine. This 31,500 tonne ship was named after the Prussian general and army reformer Gerhard von Scharnhorst and to commemorate the World War I armoured cruiser SMS Scharnhorst that was sunk in the Battle at the Falkland Islands in December 1914. Scharnhorst often sailed into battle accompanied by her sister-ship, Gneisenau. She was sunk after being engaged by Allied forces at the Battle of North Cape in December 1943.

The ship was built at Wilhelmshaven, Germany, launched on 3 October 1936, and commissioned on 7 January 1939. The first commander was Otto Ciliax (until 23 September 1939). After initial service, she was modified in mid-1939, with a new mainmast located further aft and her straight bow replaced by an "Atlantic bow" to improve her seaworthiness. However, her relatively low freeboard ensured that she was always "wet" when at heavy seas. The gunnery report after the engagement with HMS Renown reports serious flooding in the "A" turret that severely reduced its effectiveness. Her armour was equal to that of a battleship and if it had not been for her relatively small-calibre guns she would have been classified as a battleship by the British. The German navy always classified Scharnhorst and Gneisenau as Schlachtschiffe (battleships). These two ships, considered handsome and fast (with a top speed of 31.5 knots), were invariably mentioned at the same time, often fondly being referred to as "the ugly sisters" because they prowled together and wrought havoc on British shipping.

Scharnhorst's nine 28 cm (11 inch; in fact 283 mm - 11.1 inch), main guns, though possessing long range and quite good armour-penetration power because of their high muzzle velocity, were no match for the larger calibre guns of most of the battleships of her day, particularly with the flooding and technical problems that were experienced. The choice of armament was a result of their hasty commissioning.

If a later proposal to upgrade the main armament to six 38 cm (15-inch) guns in three twin turrets had been implemented, Scharnhorst might have been a very formidable opponent, faster than any British capital ship and nearly as well armoured. But due to priorities and constraints imposed by World War II and later the war situation, she retained her 28 cm (11 inch) guns throughout her career. Both Scharnhorst and her sister were designed for an extended range to allow for commerce raiding.