RECENT DELIVERIES
This High Quality Vans RV-8 Custom Made Clear Cabin Scale Model was handcrafted with...... more...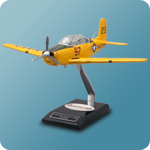 I received my model today and a wanted to tell you what an outstanding job your craftsmen...... more...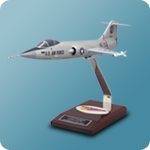 The two model F-104As arrived today in perfect shape; not even a dent in the boxes. They are most excellently...... more...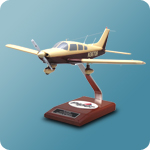 My model of N38708 has arrived and your company did not disappoint me. Having flown in the Navy...... more...
I am writing to let you know that the model of my Beagle Pup (FD10-2305) has been safely delivered by UPS ...... more...
Sukhoi Su-27 Flanker Scale Model Airplane
Factory Direct Models introduce our exact replica of the Sukhoi Su-27 used by the Russian Knights. This Sukhoi Su-27 Model Airplane was hand crafted with absolute precision Using the finest Philippine Mahogany and was sealed to last for generations. Working from our library of blueprints, reference materials and their exact photographs, Factory Direct Models skilled master artisans recreated this historic and famous Military Aircraft into a museum quality work of art Display Model.

This Sukhoi Su-27 Airplane Model comes with a detachable stand made of chrome steel and wood it also has a Laminated Thunderbirds Logo and an Inscription Plaque that adds beauty and value to this high quality Scale Model.

This Sukhoi Su-27 Model Airplane is a perfect gift for Non-active Pilots, Active Pilots, Aviation Enthusiasts, War Veterans or the people that took part in the developement of this Aircraft.


Your model will be made exactly as shown in the photographs. If you would like to change this model in any other way, please visit Our Custom Model Gallery section of our website to commission a personalized model to be built.

Sukhoi Su-27 History:

The Sukhoi Su-27 (Су-27 in the Cyrillic alphabet) (NATO reporting name 'Flanker') is a one-seat jet fighter plane originally manufactured by the Soviet Union, and designed by the Sukhoi Design Bureau. It was intended as a direct competitor for the new American fourth generation fighters, with long range, heavy armament, and very high agility. The Su-27 most often flies air superiority missions, but is able to perform almost all combat operations. Its closest American counterpart is the F-15 Eagle.

From the Su-27 design came several related developments. The Su-30 is a two-seat, dual-role fighter for all-weather, air-to-air and air-to-surface deep interdiction missions; comparable to F-15E Strike Eagle. Su-33 'Flanker-D' is a navy fleet defense interceptor for use on aircraft carriers; comparable to F/A-18E/F Super Hornet. Further versions include the Su-34 'Fullback' strike variant and the Su-35 'Flanker-E' improved air defense fighter.

The Su-27's basic design is aerodynamically similar to the MiG-29, but it is substantially larger. It is a very large aircraft, and to minimize its weight its structure has a high percentage of titanium (about 30%, more than any of its contemporaries). No composite materials were used. The swept wing blends into the fuselage at the leading edge extensions and is essentially a delta, although the tips are cropped for wingtip missile rails or ECM pods. The Su-27 is not a true delta, however, because it retains conventional tailplanes, with two vertical tailfins outboard of the engines, supplemented by two fold-down ventral fins for additional lateral stability.