RECENT DELIVERIES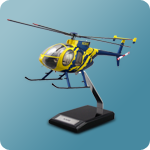 This High Quality Hughes MD-500 Custom Made Clear Cabin Scale Model was handcrafted with...... more...
This High Quality Vans RV-8 Custom Made Clear Cabin Scale Model was handcrafted with...... more...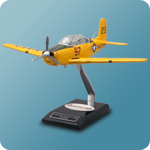 I received my model today and a wanted to tell you what an outstanding job your craftsmen...... more...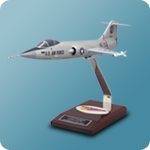 The two model F-104As arrived today in perfect shape; not even a dent in the boxes. They are most excellently...... more...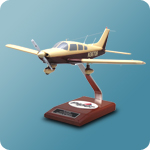 My model of N38708 has arrived and your company did not disappoint me. Having flown in the Navy...... more...
RMS Titanic Scale Model Passenger Liner

Home > READY TO SHIP MODELS > Ships, Boats & Subs > RMS Titanic Scale Model Passenger Liner

Item#: MBOTITT

MSRP Price: $1249.95

Factory Direct Price: $1,062.45


Length:

30.25"





---
RMS Titanic Scale Model Passenger Liner
Factory Direct Models bring back to life this famous Historic Olympic-class passenger liner owned by British shipping company White Star Line which is the RMS Titanic in the form of a Museum Quality Scale Model Passenger Ship. This RMS Titanic Scale Model Passenger Ship was hand crafted using the finest Philippine Mahogany and was sealed to last for generations. Working from our library of blueprints, reference materials and their Photographs Factory Direct Models master artisans created this Historic Passenger Ship into a detailed Display Model.

Please note that the stand shown in this photograph may vary or change with the model you receive.

We also make Custom Made to meet your specifications with the capability to include your company logo and inscribed inscription plaque to make your scale model a personalized work of art. If you would like personalized Custom Made Model Please Call (866) 580-8727.

RMS Titanic History:

RMS Titanic is one of the most famous historical ships. Titanic was the biggest moving object ever build. She was not only biggest but also backed with superior quality and performance. Titanic was the property of White Star Corporation, based in Britain.

The RMS (Royal Mail Ship) Titanic, an Olympic class passenger liner, was a British luxury passenger liner that sank on April 15, 1912, en route to New York from Southampton, England, on its maiden voyage. The largest and most luxurious ship afloat, it had a double-bottomed hull divided into 16 watertight compartments. The Titanic struck an iceberg on the night of April 14, at 11:40 PM. Titanic sank, with great loss of life, at 2:20 AM, on April 15, 1912. The United States Senate investigation reported that 1,517 people perished in the accident, while the British investigation has the number at 1,490. Regardless, the disaster ranks as one of the worst peacetime maritime disasters in history, and is by far the best known. It carried some of the richest, most powerful industrialists, multi-millionaire entrepreneurs of her day.

The sinking of Titanic has been the basis for many novels describing fictionalized events on board the ship, such as Titanic: The Long Night written by Diane Hoh. Many reference books about the disaster have also been written since Titanic sank, the first of these appearing within months of the sinking. The book 'A Night to Remember' was made into a movie in 1958 and was also transformed into 'Titanic: The Musical', with a book by Peter Stone and music and lyrics by Maury Yeston.

Several films and TV movies were produced the first being In Nacht und Eis as early as 1912. The 1997 film 'Titanic', starring Leonardo DiCaprio and Kate Winslet was a critical and commercial hit, winning eleven Academy Awards and holding the record for the highest box office returns of all time.