RECENT DELIVERIES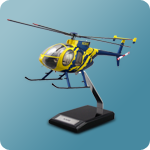 This High Quality Hughes MD-500 Custom Made Clear Cabin Scale Model was handcrafted with...... more...
This High Quality Vans RV-8 Custom Made Clear Cabin Scale Model was handcrafted with...... more...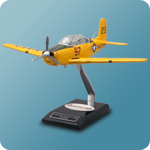 I received my model today and a wanted to tell you what an outstanding job your craftsmen...... more...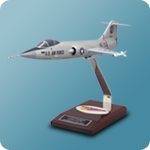 The two model F-104As arrived today in perfect shape; not even a dent in the boxes. They are most excellently...... more...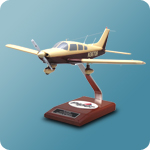 My model of N38708 has arrived and your company did not disappoint me. Having flown in the Navy...... more...
Proudly Owned and Operated by Former Pilots
Our factory manager, and co-founder, is a former U.S. Navy Pilot, a graduate of Embry-Riddle Aeronautical University and Commercial Airline Pilot. While serving his country, Commander Morrison flew P-3's for VP-17 and was the UC-12 Station Pilot for NAS Cubi Point, Subic Bay Philippines. Hank an expatriate who resides in the Philippines is recognized as an accomplished aviator and successful businessman.
Our U.S. operations are managed by Mike Gibson founder of Factory Direct Models. Mike, a former pilot, brings 16 years of modeling expertise and aircraft knowledge to our customers. He is widely recognized in the aviation community as a man of integrity and honesty. A graduate of Arizona State University and active member in the aviation community, Mike enjoys working with veterans and has a passion for collecting just about any aviation artifact he can find. Mike's commitment to customer service is unprecedented in this industry. His love for the business shows everyday as he interacts with fellow pilots and aviation enthusiasts worldwide offering advice, marketing solutions, and just good old fashioned pilot chatter.
You can be assured that our standard of excellence will exceed your expectations. Factory Direct Models allows you to interact directly with your craftsmen. Our company is completely transparent and offers you full access and visibility during the construction of your model.
Give us a try, we guarantee you will not be disappointed.
"Excellence is not the standard by which we operate; it is the standard by which we strive to exceed."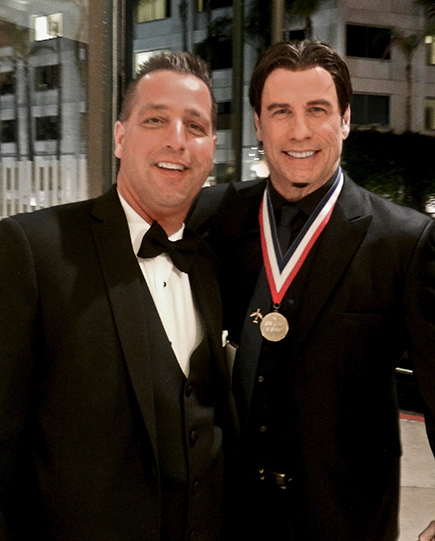 Mike & John Travolta (The Ambassador of Aviation) at the Living Legends of Aviation Awards.
Mike & Gene Cernan, Commander of Apollo 17, the last manned mission to the Moon in 1972. Gene holds the distinction of being the last human to have walked the lunar surface.
Mike & Sir Richard Branson after his first flight on White Knight II.
Mike Gibson & Dutch Van Kirk (navigator of the B-29 Enola Gay) enjoying the EAA AirVenture at Oshkosh.
Mike Gibson and Günther Rall (3rd highest scoring ace in history with 275 victories in WW II).
Philippine National Police Chief; General Avelino J. Razon being
presented a Custom F-16 model built by Factory Direct Models
The Citation X Model in this photo was commissioned by
Cessna Aircraft Company to be built by Factory Direct Models.