RECENT DELIVERIES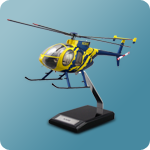 This High Quality Hughes MD-500 Custom Made Clear Cabin Scale Model was handcrafted with...... more...
This High Quality Vans RV-8 Custom Made Clear Cabin Scale Model was handcrafted with...... more...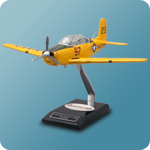 I received my model today and a wanted to tell you what an outstanding job your craftsmen...... more...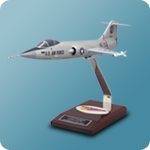 The two model F-104As arrived today in perfect shape; not even a dent in the boxes. They are most excellently...... more...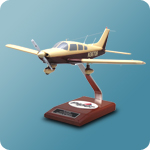 My model of N38708 has arrived and your company did not disappoint me. Having flown in the Navy...... more...
SS Edmund Fitzgerald Model Ship

Home > MARITIME MODELS > Civilian Ship Models > SS Edmund Fitzgerald Model Ship

Item#: MM9-051

MSRP Price: $2,450.00

Factory Direct Price: $1,895.00


Length:

24"





---
SS Edmund Fitzgerald Model Ship
This SS Edmund Fitzgerald ship model was crafted with absolute precision. Working from our extensive collection of blueprints and their photographs, our master artisans recreated this ship into an incredibly detailed desktop replica. This ship model was hand crafted from the finest Philippine Mahogany and sealed to last for generations. Please call 866.580.8727 if you would prefer to have the model made in a different size or scale, or if you wish to add a display case to your museum quality replica. Please allow approximately 12 weeks for delivery.

FDM is proud to know that this SS Edmund Fitzgerald model will be displayed with pride in someone's home or office.

SS Edmund Fitzgerald History:

SS Edmund Fitzgerald (nicknamed "Mighty Fitz," "The Fitz," "The Big Fitz" or "The Drunken Fitz") was an American Great Lakes freighter launched on 8 June 1958. Until the 1970s, she was the largest ship on the Great Lakes. Although it had reported having some difficulties during a gale on Lake Superior, the Fitzgerald sank suddenly on 10 November 1975 in 530 feet (162 m) of water without sending any distress signals. The site of the loss is at 46°59.9′N 85°06.6′W, in Canadian waters approximately 17 miles (15 nmi; 27 km) from the entrance to Whitefish Bay. All 29 hands in the crew perished, presumably by drowning. The incident is the most famous disaster in the history of Great Lakes shipping, and is the subject of Gordon Lightfoot's hit song, "The Wreck Of The Edmund Fitzgerald." The precise cause of her sinking remains a mystery.